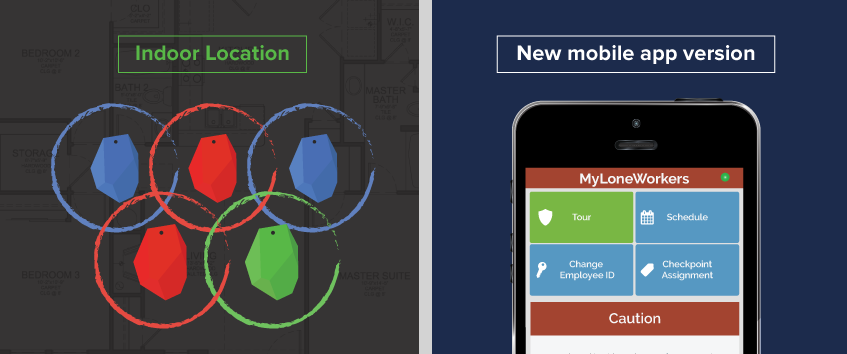 Written by
afoukis
08 Mar
Category:
New Indoor Location Feature and Mobile App version!
One of the major concerns of any company is to accurately ensure Lone Workers' location on the map even if they have to work indoors where GPS coverage is usually poor or non-existent.
Driven by our customers' feedback and ideas, we have worked to incorporate such a feature in our arsenal.
We are thrilled to announce that MyLoneWorkers is now able to provide you with indoor location; by placing beacons in certain areas, the location on the map will be much more accurate than the beacons Found&Lost feature, and you will be also able to find where your Workers are even if there is no GPS coverage!
Feeling Excited? Read our Indoor Location Guide to learn everything you need to know about how to use Indoor Location!
Download the latest MyLoneWorkers version from your respective marketplace and benefit from the new features!
Note: The Indoor Location feature is available only for PRO accounts!
We hope that you will be as delighted as we are with this latest addition!
Do you want to purchase a PRO package and benefit from the extra applications and features? See our Pricing page.
For any inquiry or question, contact our sales team.