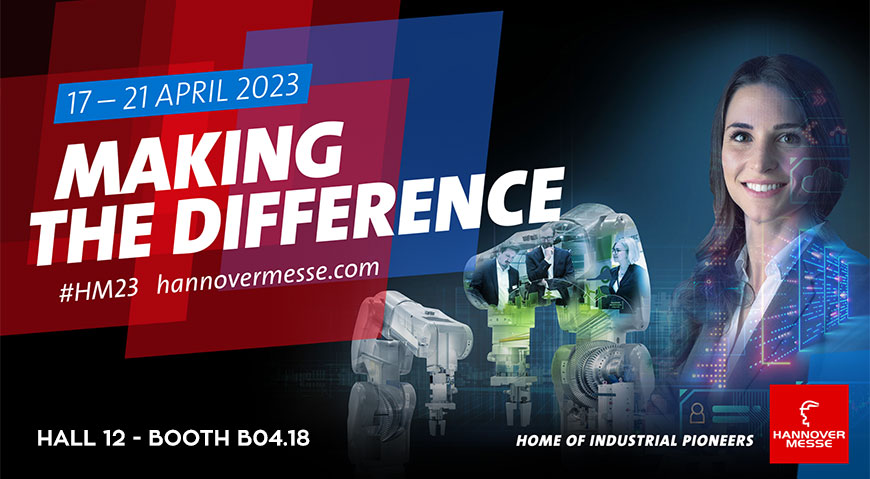 Written by
blignos
09 Mar
Category:
Terracom is among the 20 top EIC-funded SMEs that will showcase their innovative solutions at MESSE Hannover 2023 under the EIC Overseas Trade Fairs (OTF) Programme 2.0. The delegation of the European Pavilion will give us the opportunity to learn from industry leaders, and share our knowledge and expertise with others, in Hannover, Germany, from 17 to 21 April, 2023.
MESSE Hannover is one of the most important industrial trade fairs in the world, bringing together companies from a wide range of industries to showcase their products and services, with a focus on advanced technologies and innovative solutions. This year's event promises to be bigger and better than ever before, with over 2,500 exhibitors from all over the world and an expected attendance of over 66,400 visitors.
At the exhibition, our team will be given the opportunity to present innovative solutions on digital and automated workforce management in real time, to help our customers succeed by leveraging every aspect of cloud-based technology.
Both our applications and our team, which comes together with technology to add experience, tips, success and high-quality support services, are called upon to meet the challenges you face every day. The combination of a constantly evolving system with its people, comes to be applied in industries such as Security Services, Corporate Security, Hospitality, Facilities Management & Cleaning, Critical Infrastructure, Events & mega Events, of course with the eagerness to explore any new industry and project that comes at our doorstep.
Most importantly, we will have the opportunity to meet face to face, catch up and exchange thoughts, ideas and experiences.
If you are planning to attend the MESSE Hannover 2023 exhibition, we invite you to stop by our booth #B04.18 in Hall 12, and say hello; we would be more than happy to chat with you and listen to your needs and tailor a service to help you grow your business!