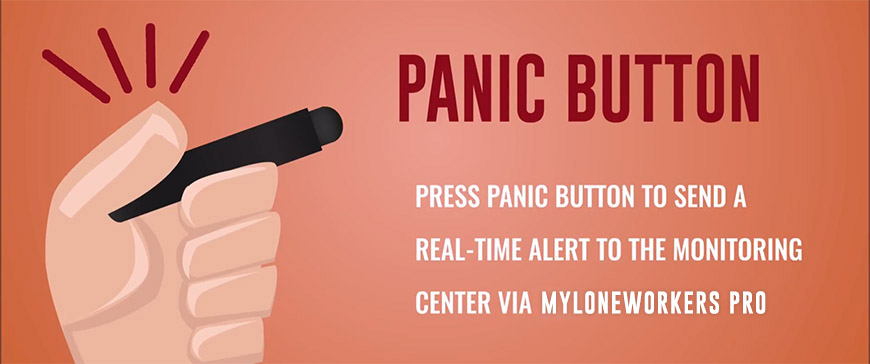 Written by
blignos
31 Aug
Category:
One of the major concerns of any company is to ensure employees' safety and protect them against dangerous situations by responding instantly to urgent alerts.
MyLoneWorkers ensures protection of employees through many ways, including the SOS button existing internally in the mobile app, as well as Man Down functionality
Driven by our valued customers requests, we have worked to incorporate another alternative: an external panic button that the employees can carry along, to further enhance their protection!
The external panic button is connected to the employees smartphone that is used to perform their tasks (through MyLoneWorkers mobile application);
When facing an urgent or dangerous situation and even if the employees doesn't have the time or capability to use their smartphone, all they need to do is simply press the external panic button, and the system instantly triggers a SOS alert such as to inform the Monitoring Center of the urgent situation to take action!
Note: The External Panic Button feature is available only for PRO accounts!
Can't wait to get started? Contact us to order your external panic buttons!
Regards,
MyLoneWorkers team