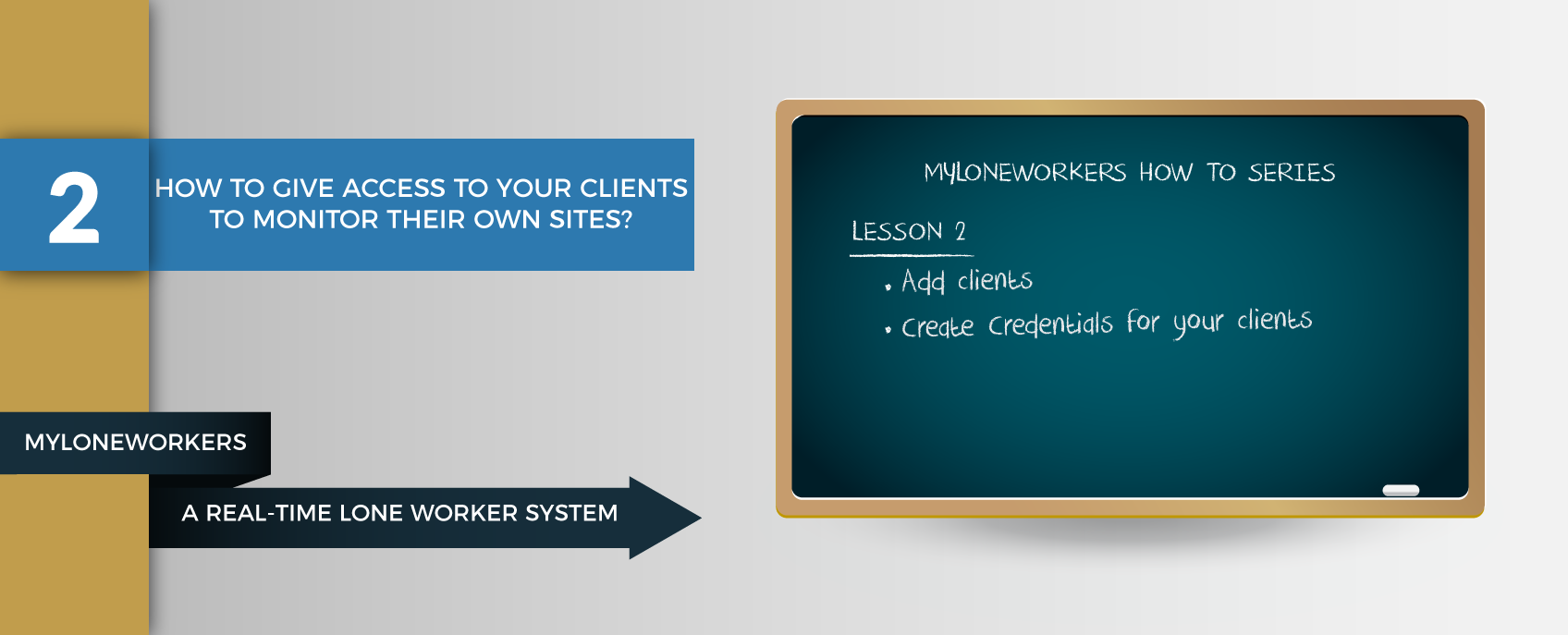 Written by
blignos
06 Apr
Category:
MyLoneWorkers helps your company build recognition and gain the trust of your clients!
Your clients can now monitor all the relevant to their assets events sent by your Lone Workers! Follow the instructions below in order to find out how!
1. Visit app.myloneworkers.com and login with your Username and Password
2. Click on "Clients" at the top navigation menu
3. Select a client and click on "Edit"
4. On the pop-up window, on its bottom-left, there is a "Login Credentials" domain. Fill in the blank fields with the client's Username and Password and check "Enable Login" box.
Now the client is able to login at app.myloneworkers.com with those credentials and monitor his sites.
Note: If client doesn't already exist, you can add a new one by clicking on "Clients" and then press "Add". Fill in the blank fields on the pop-up window about client's details, add the client sites and finally enter his log-in credentials.
Note: Which event types can Clients see on their login?
By giving access to your clients, they are able to monitor the actions of the Lone Workers that have taken place to their own sites.
In other words, they can view only the events that are related to the particular checkpoints assigned to one of their sites, i.e.:
- Scan events for checkpoints that are assigned to the particular client's sites
- MME events associated with checkpoints that are assigned to the particular client's sites
- Incident events associated with checkpoints that are assigned to the particular client's sites
For more information you can read our Web Application and Mobile Application User Guides by clicking the buttons below: