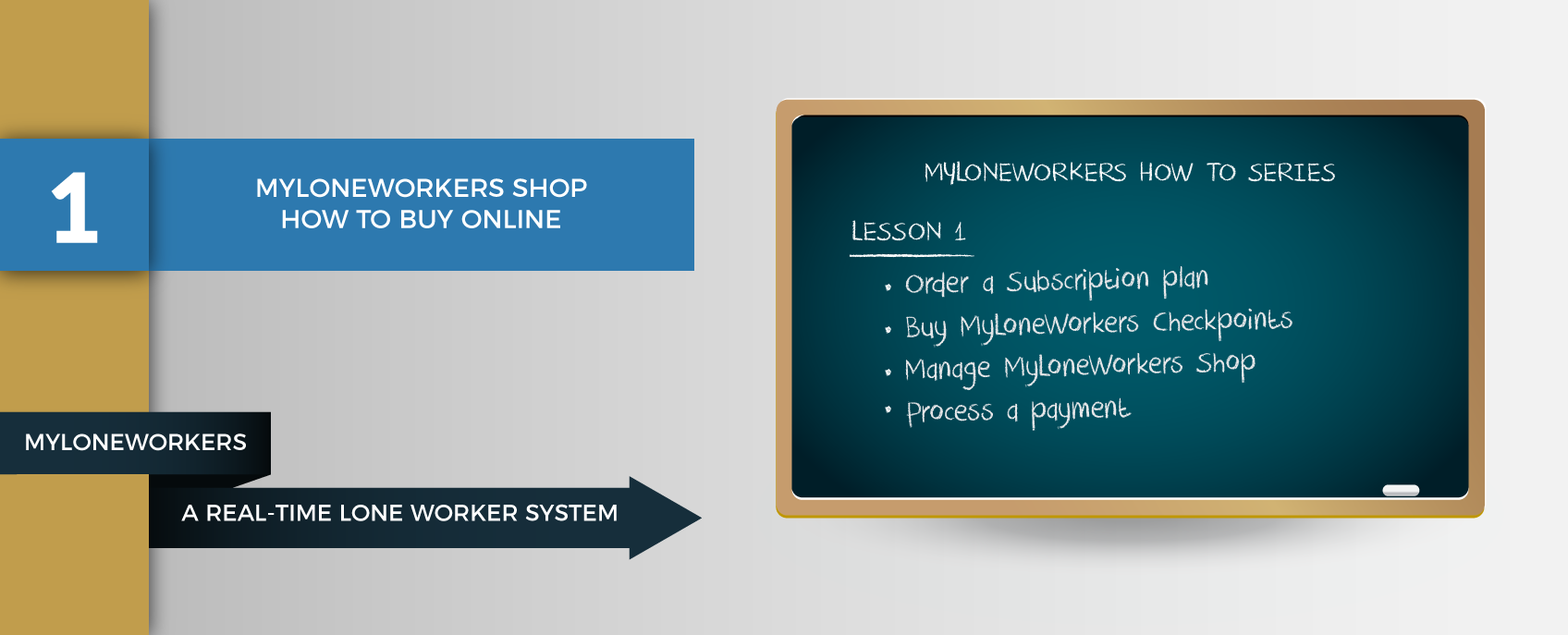 Written by
blignos
07 Apr
Category:
If you have already decided to purchase a cloud Lone Worker System, MyLoneWorkers low-priced subscription plans are the best choice for you.
However, if you are still thinking about it, just read this article and find out why you need a real-time online Lone Worker tour system for your company or organization.
Subscription Plans
Our prices are carefully calculated in a way that our clients can enjoy MyLoneWorkers features at a very low cost.
For your convenience, we have issued monthly and yearly subscription plans. Yearly subscription saves you 10%!
Visit our Pricing page and benefit from our exclusive offers!
Checkpoints
You can also order your checkpoints online! You can choose between the following options:
-Black NFC tags with a screw hole
-White NFC tags with a screw hole
-Self-adhesive waterproof labels
-Beacons
Order Online
In order to subscribe in a MyLoneWorkers plan or just buy some QR-code or NFC tags, contact someone of our partners in your region, or follow the steps below to buy online:
Step 1
Visit the User menu here.
If you already have an account login with your credentials.
If you are new here, please create an account by simply entering your username and e-mail address. A validation e-mail will be sent to you in order to confirm your e-mail address
The e-mail consists of a link. This link can only be used once to log in and will lead you to a page where you can set your password.
Set Up your password, click on Save and your account is ready! You can now use your credentials (username and password) in order to login to MyLoneWorkers system and buy online!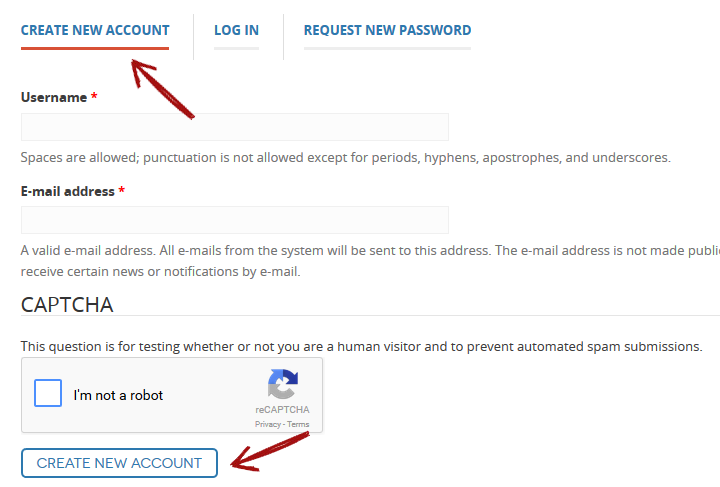 Step 2
In order to buy from MyLoneWorkers shop, click on Pricing on the main menu. You can select a monthly or annualy subscription plan (an annual plan offering a 10% discount!):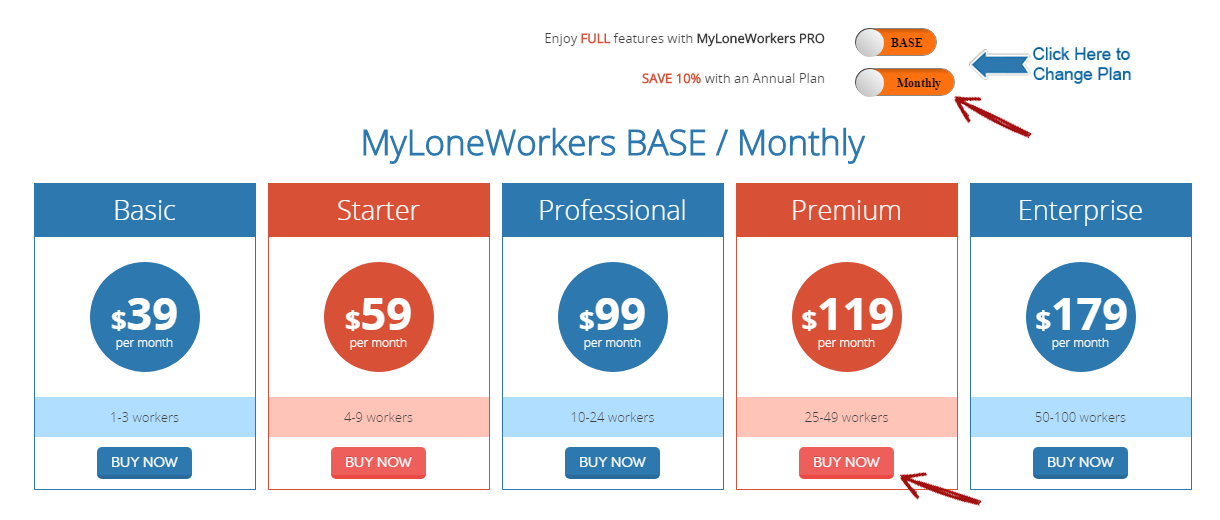 You can also select Base or PRO version of MyLoneWorkers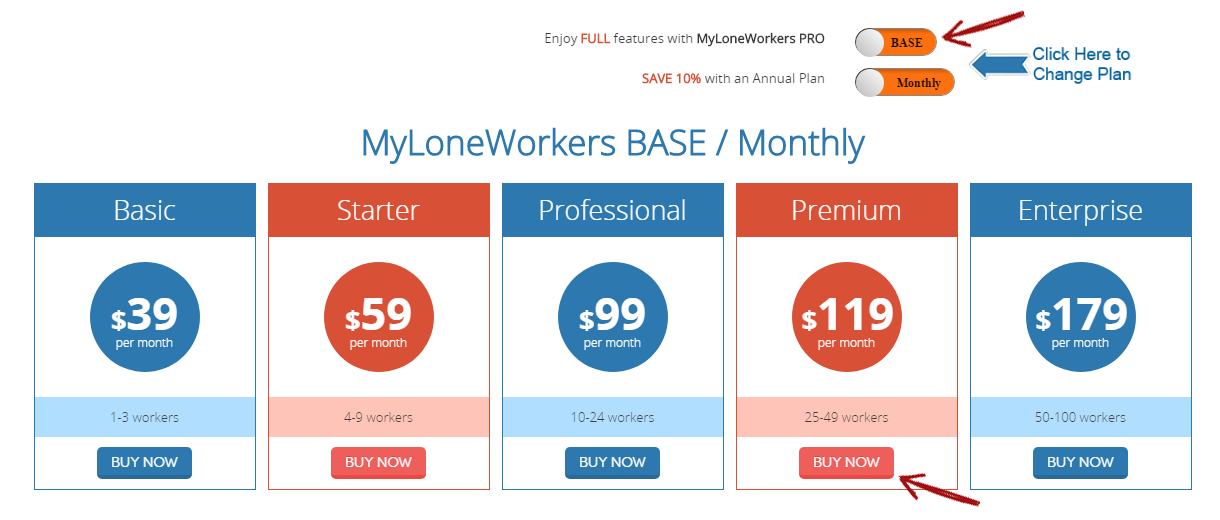 Clicking on Buy Now you are redirected to the Cart. You can now add a coupon code to gain a discount in case you have received a unique MyLoneWorkers offer or Checkout. In case you want to add more products in the basket, just click on Continue Shopping.

You can now scroll and buy some MyLoneWorkers products so as to reinforce your Lone Worker equipment. Buy QR-code or NFC tags in several quantities or branded tags with your own logo printed!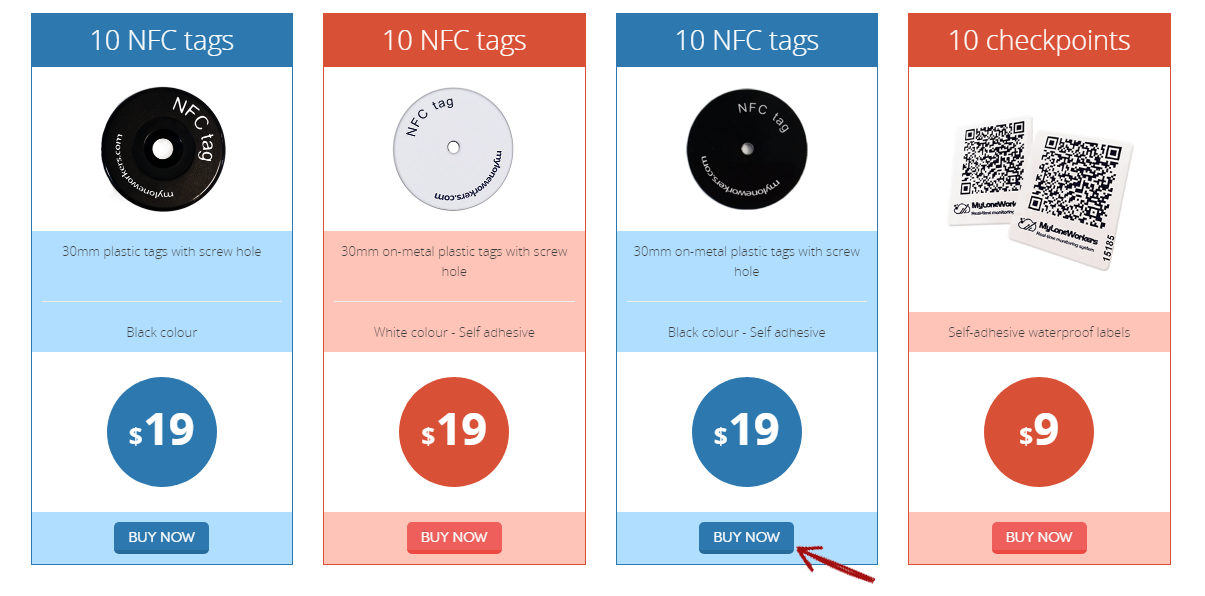 By clicking on Buy Now you are redirected to the Cart including now all of your items and subscriptions. Of course, you can change the quantity and click on Update Cart to see the new total cost.

Step 3
Once you are ready, click at the "Checkout" button and then fill in your Billing and Delivery Information. If your Delivery information is the same as your Billing Information check the "My billing information is the same as my delivery information." box.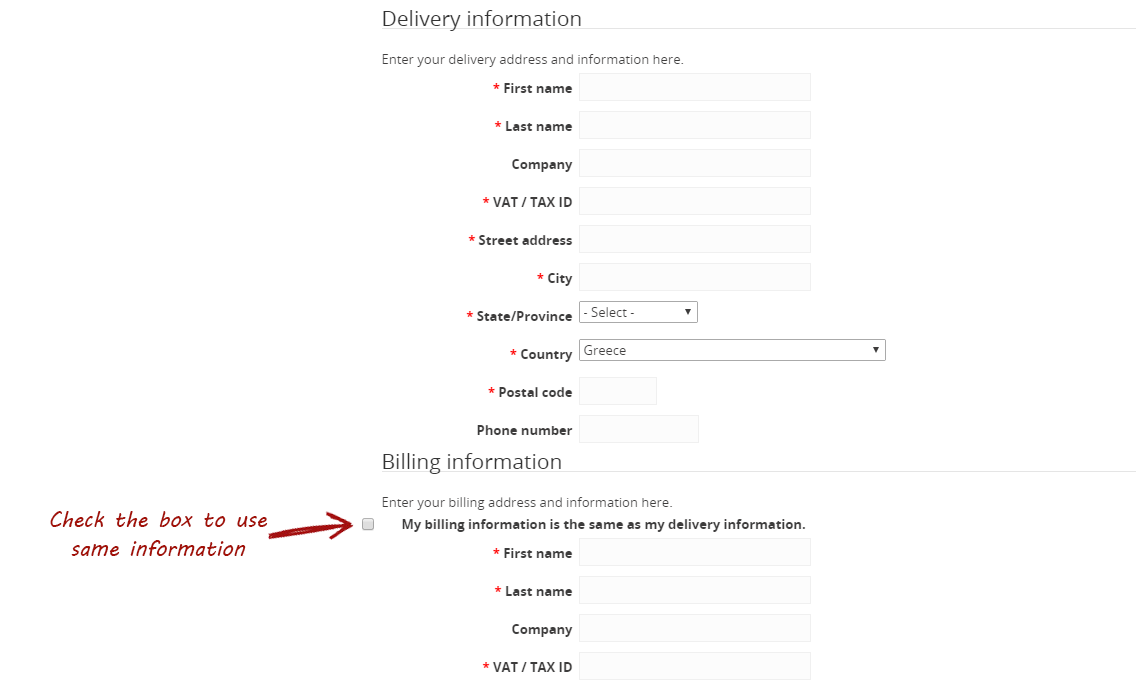 When all the required fields are filled in, you can click at the "Review Order" button at the bottom of your screen. Finally you will be redirected to the "Review" screen where you can check your order for one last time before you complete the payment. Click at the "Submit Order" button and login with your PayPal account, follow the PayPal steps for payment and your order is ready!
You are now ready to use MyLoneWorkers system or just receive our QR-code or NFC tags!
For any further inquiry, contact our sales team.